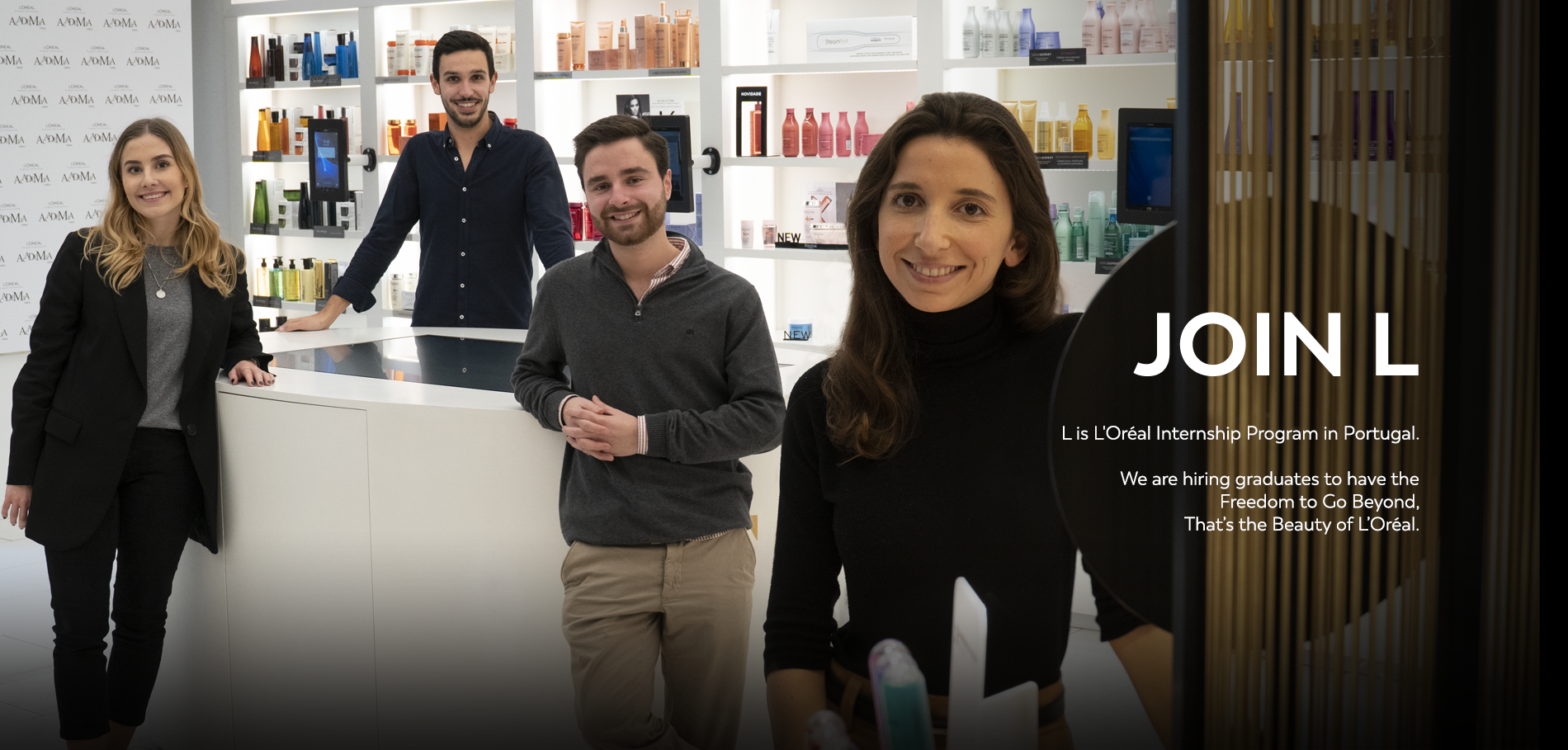 L'Oréal is present in 140 countries on five continents, and for more than a century we have devoted our energy and our competencies to one unique business: Beauty.
Beauty is positive. It brings hope, creates interactions, well-being and self-confidence for all individuals.
We believe in the power of Beauty to touch a person's life and everyday we empower billions of people to be the canvas for self-expression, inspiring confidence and self-belief. When they feel good, we feel good. It's contagious!
That's why we surround ourselves with other 86.000 L'Oréal driven thinkers and doers to spark innovation and build a true leading brand powerhouse, offering beauty for all.
L'Oréal's passionate, superhero teams are obsessed with making a meaningful change. To invent the future of Beauty, they seize opportunities, react fast, take risks and go beyond what's thought possible, every day. Their talent and creativity lie at the very heart of our company. That's how we make a difference, how we stay ahead and how we win.
At L'Oréal, we believe that the most extraordinary people in the world don't have a career. They have a mission!
If you're a recent graduate in the pursuit of your mission, brace yourself, L'Oréal Internship Program is a great starting point.
We believe Beauty is Future, ever changing,
Pushed forward by people who dare.
And, Yes. We are the ones disrupting Beauty.
At L'Oréal, we give our people the space to question. To learn. To invite.
If you want to Lead and Invent the Future
Of Beauty, your future should be with us.
At L'Oréal, we share a common purpose to
Create the Beauty that moves the world.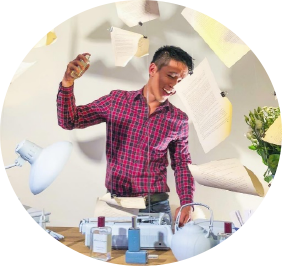 Growth
At L'Oréal, growing comes from being in constant motion. We grow with others, by exploring and by reaching out for more. Together, we try, succeed and sometimes fail.
We bring together unique personalities full of potential to become outstanding mentors; we give them transformational trainings and learning opportunities that make them unleash the best in themselves.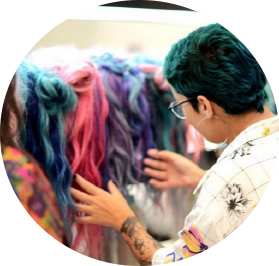 Diversity
At L'Oréal, our teams are as diverse as the billions of consumers we create for, we embrace difference of origins, cultures, life experiences and beliefs.
We commit to fostering an inclusive environment where we celebrate the different perspectives of our colleagues and where we are encouraged to share what we stand for and to express our true selves.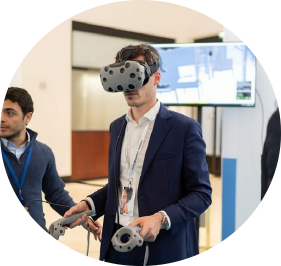 Entrepreneurship
At L'Oréal, we invite our people to inspire others with mind-blowing ideas, to challenge the status quo and to shape the future of beauty. "Run it as your own business" is our mantra.
Entrepreneurship at L'Oréal is also about the possibility to design a one-of-a-kind career path never seen before.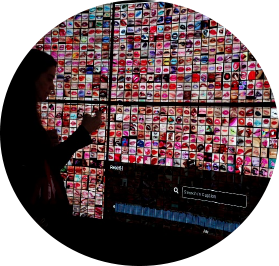 Impact
At L'Oréal, we encourage our employees to think and act beyond their jobs. We acknowledge the big impact that our jobs have on our community, our environment and our consumers.
For us, our job is more than just a job, it is about building a better future for others and our planet.
We define success as making a positive, conscious impact.
At L'Oréal, you will be encouraged to think and act beyond your job.
We push boundaries and move fast globally to stay ahead of the game.
Your job will be your own innovation playground.
We encourage different points of view. What sets you apart is what makes you great!
You will always have the space to question, express, agree and disagree.
We unleash everyone's potential. Here, learning opportunities are endless.
You will build your own unique path.
We believe in the impact of great mentors.
You will be inspired by people you won't ever want to forget.
L is an exhilarating and intensive internship program that aims to recruit recent graduates to join our teams in Lisbon during a unique 12 months professional experience, starting 2023.
At L'Oréal, we "build from within", as we believe there's no substitute for hands-on experience when it comes to leadership development. That's why we give our Junior Talents opportunities to own their projects from day one and encourage them to try new things, even if that means making mistakes – testing and learning is our approach. You'll push yourself to take smart risks, be coached by some of the brightest minds and find plenty of ways to master your skills each day.
You will be given real responsibility to work on amazing projects and work closely with senior stakeholders within the business. You will be exposed to different teams through cross-functional projects and encouraged to share your ideas and new ways of working. We are proud of our culture of learning and therefore you will receive a tailor-made integration plan to set you up for success.
If you're looking for a company that magnifies your strengths, enables you to acquire cutting-edge skills, and supports your personal development, then you're in the right place. At L'Oréal, we have a 70:20:10 leadership development concept. The majority – 70% of learning – comes through experience – you rolling up your sleeves and getting your hands dirty on day one: experimentation, learning, success. Around 20% comes from learning with and from feedback through your coaches, peers, teammates and buddies. And the final 10% come through engaging formal learning in the right training, at the right time, such as online courses, conferences, and workshops.
Because there is no innovation without daring, throughout your internship you will be challenged every day to think, do, fail, fail better, do again, do better and share your learnings, as you escape your comfort zone. It takes courage! But the more confidence you build, the more risks you dare to take creating a positive spiral of increasing self-assurance.
If you think you found your new tribe, dare to join us.
Here we Have the Freedom to Go Beyond, That's the Beauty of L'Oréal
If you are wondering what kind of role you will play throughout the internship, L aims to push your learning experiences and skills in several fields of expertise. Each intern's individual journey is different and, according to your academic background, native skills and our business needs, once you join the Program, you'll be able to onboard one of the following areas: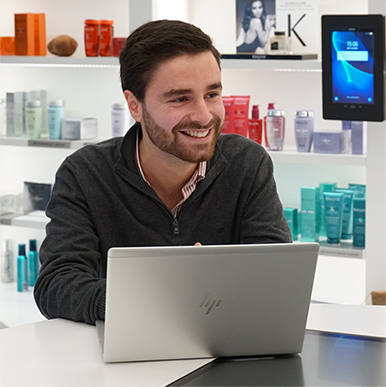 You will be an integral part of our Brand Activation teams to support and orchestrate new launches, whilst pushing the growth of pillar products and contributing to the continued expansion of our brands.
You will be an integral part of one of our Supply Chain teams and contribute to the synchronization of the logistics chain.
You will help to define the internal communication strategy, develop press relations and you will contribute to the organization of the different corporate events for the employees.
Passionate about people? Seeking an impact? Ready to take the lead in the growth development of our talents and in your own career? HR at L'Oréal is not just a function, it's an incubator of talent and personal growth.
You will be responsible for representing L'Oréal and protect its brands while ensuring all the compliances with Data Protection.
You will participate in the activation and execution of the Digital Activation strategy within a Division to develop Love Brands at an international scope.
We take great pride in our Internship Program and have great respect for the work you do. As such, we invest heavily in your training and development. During the 12 months journey, you will have:
• 1 core focus function
• Specific projects assigned
with performance objectives
• Possibility of joining specific cross-function projects
• Class-room trainning and e-learning to equip you with technical and professional competency
• An assigned Buddy to provide support and guidance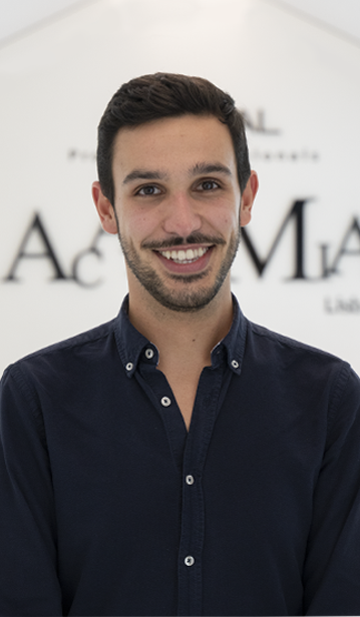 L will integrate recent grads from different Academic backgrounds that are fully onboard with our values and mission to help billions of people express their individuality.
It's hard to put into words what we think about the L'Oréal Culture, because it's really a way of life, more than anything else. It's doing the right thing. It's empowering those around you. It's going above and beyond to make your colleagues' day. It's about going that extra mile because you want to do a great job and make your team succeed. It's about becoming a better person because the people you work with are challenging you to become the best version of yourself. It's inspiration and ideas… so many ideas! It's the relationships we form and the friendships we make. It's really the basis of making you feel that you belong here.
Diversity is embedded into our Group's DNA since it provides the range of expertise, experience and the agility we need to respond to the ever-changing, fast-paced environment we are in. That's why we look for different kinds of personalities, mindsets and backgrounds to do great things together.
You know you are a natural fit and have what it takes to join L
if you see yourself in L'Oréal Competencies profile:
INVENT LIFE CHANGING
BEAUTY EXPERIENCES
You know you are an Innovator if you:
Build knowledge on consumer
Seek quality and excellence
Show curiosity and imagine creative solutions
SHAPE THE FUTURE
AND MAKE THE WAY
You know you are an Strategist if you:
Reason multiple perspectives
Convey energy
Integrate sustainability in your work
RUN IT AS
YOUR OWN BUSINESS
You know you are an Entrepreneur if you:
Take initiatives with courage and transparency
Deliver results with integrity
Demonstrate responsiveness to internal and external customers
GROW PEOPLE
TO GROW YOUR BUSINESS
You know you are a People Developer if you:
Act with integrity and respect others
Recognize and leverage diverse backgrounds
Take charge of own development and foster learning
FOSTER CO-OPERATION
FOR AGILITY
You know you are an Integrator if you:
Listen and communicate effectively
Develop co-operative relationships
Actively work
SUCCESSFUL future at l'oréal
Learning Agility
Be curious and make a difference whenever you can
Ambition & Resilience
Challenge the status quo, think big, be bold & agile.
Judgement
Balance intuition and analysis to cut through complexity
Empathy
Be mindful of the impact you can have on others, on society and the environment
Competencies profiles,
you are/have:
• University graduate in any disciplines with under 1 year of working experience
• Passionate about starting/developing a career in FMCG industries
• Analytical and sensitive to numbers, our products, trends and beauty
• Adventurous, driven with entrepreneurial spirit; a creative problem solver with an open mind
• Strong communication and interpersonal skills
• Fluent in English
L'Oréal is a one-of-a-kind community that offers a wealth of diversity – not to mention a certain organized chaos! There is a paradox at the heart of our success. At L'Oréal, each person brings a different idea and perspective to the table – the status quo is something we do not want! That's how each new concept is cut and polished like a rough diamond, through discussion and debate, until it's ready to shine. It's an approach that only works because every opinion counts and each of us is prepared to challenge and be challenged.
So, if you think you can embrace this Beautiful Chaos, go for it and apply here.
1
Our teams are
SUPER HEROES
We're a crazy mix of creative, caring, smart and eccentric teams who just want to make a dent in the universe. Here you'll strive and drive. You'll try, fail, try better and succeed. But you will never do it alone. It's that amazing team that will make you jump out of bed every day. Not because you have to, but because you want to do some mind-blowing stuff and succeed together.
Impact from
DAY ONE
We are a perfect match for those hungry to make a big impact. At L'Oréal, you get to take on every task as if you're the leader or CEO of that project. No matter what your title says, you'll get to be more from day one.
Never too young
TO LEAD
L'Oréal is known to be a place where you get to advance quickly, if you take initiative and push the boundaries while helping others shine along the way. We have a strong tradition of growing people who have challenged the boundaries of the real, of the possible. The success of L'Oréal is in your hands. Make it happen!
Grow beyond
YOUR LIMITS
We like to place bets on people. To take a chance and give them responsibilities beyond what they might get in another big company at the same stage of their career. At L'Oréal, you are like an elastic band. The more you stretch, the greater your capacity. Here the only limits to your career are the ones you create.
Learn from
THE BEST OF THE BEST
Thinking about learning Chinese or upgrading your skills in coding? Thanks to our huge investment in our people through the partnerships with some of the best virtual training platforms and universities around the world (Harvard, Columbia University, HEC Paris and many others) you can earn recognized certificates for free and become tomorrow's cutting-edge professional. And guess what… that is just a sneak peek. How amazing is that?
We care
FOR YOU
Many of our Share & Care program benefits are aimed at supporting you (and sometimes your friends and family). Back pain from sitting? We've got free massages for you. L'Oréal Products? 3 times a year you'll get a box with lots of products! Haircuts and manicure? Come on, you'll be working at the Cosmetic leader of the Beauty Industry, of course we have that covered in our office. Is Fitness important to you? Good news! It is for us too and that's why we have a gym and a nutritionist ready to support you. Enjoy group classes? Our Yoga and Pilates classes have huge success, so we got you a spot. Do you know we like to celebrate and party? For that, you get a day off on your birthday. These are some examples of what you can expect from a Love Company!
Question the
STATUS QUO
We have created an environment where you are expected to challenge the status quo and stand behind your ideas and unique point of view. It takes courage. True! But if you're an innovator looking for a place to set all your crazy ideas into motion, you will feel at home at L'Oréal.
Bored?
NEVER
You dread sitting at your desk and refreshing your email just for something to do? Not happening. Not at L'Oréal. There are no two days alike and that's what gets us excited every morning. That's because we are nimble and everything we do exists in a whirlwind of constant change, adapting to new situations. But right here, there is literally nothing you can't achieve in such a dynamic and fast-moving environment. That means that working here is challenging, invigorating and rewarding, but definitely not dull. Who wants ordinary anyway?
Have
FUN
We work hard, that's for sure. But let us tell you – we celebrate at 110% to bond us as teams. Rafting or bungee jumping team buildings, kick-off parties and amazing travels – just to name a few. Join us and see for yourself!
Let your enthusiasm shine through and
show us who you are.
After carefully reading all about our Internship Program and about L'Oréal, you'll need to submit your application and CV, explaining how will you Lead the Change.
Video and Phone Interviews
Our recruiters will reach out to you in order to understand who you are and how L fits your career path.
Our Assessment Day will help you deepen your knowledge about our culture and Internship Program.
It will also give us precious insights about your uniqueness, potential and leadership style.
Final Interviews and Offers
The best candidates will have a final interview and the selected ones are offered a place at L'Oréal Internship Program.
Brace yourselves! Your life is about to change.
Last but not the least
two more things:
1
Candidates can sometimes block their own path to success. The best advice we can give you to avoid this is simple. Be yourself. Applicants will often try to make sure they fit the mould they've imagined we're looking for.
Big mistake. The best thing you can show us is the real you!
2
Check out our Group's flotilla. Get to know them.
Maybe some of these brands will be part of your life very soon.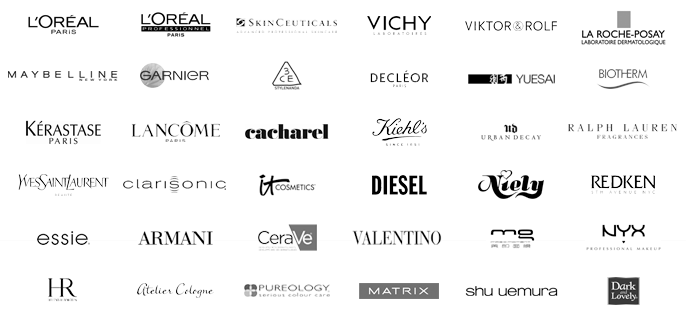 L'Oréal is the archetype of the "Beauty Pure Player" – nothing but Beauty, for all types of Beauty – and our unique expertise acquired over 110 years, allows us to understand, in extreme detail,
the desires and aspirations of consumers all around the world.